Social activities during the event
Social activities during the event

Even though VtES can be quite social, it is good to get to know other players and relax after tense games. So that players do not need to wander about aimlessly, we will organize a venue in town for players to meet collectively – an "official" venue for after parties, if you will.
IMPORTANT!! The main events' tournament venues are STRICTLY alcohol-free, as are the tournaments. For your refreshment needs, look for bars and restaurants nearby. We'll try to gather a list for your convenience of places to be! This rule doesn't apply to the Week of Nightmares tournaments that take place elsewhere.
Helsinki City Tour
Thursday July 28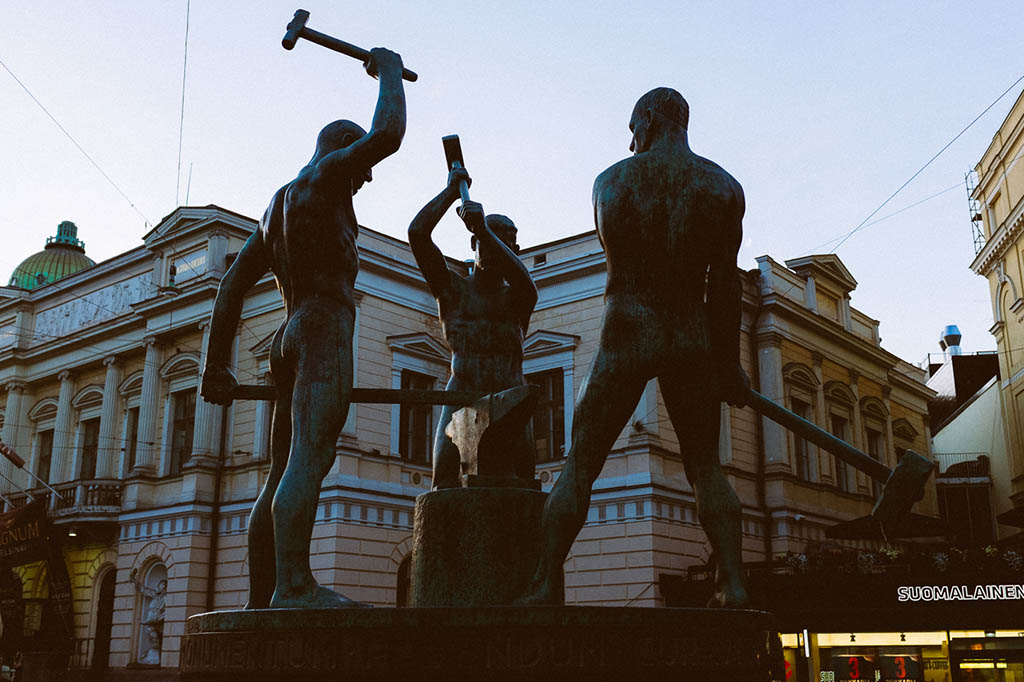 Did you know that Helsinki was saved from Russian bombers by moving all air defence out of the city? Or that the newest church in Helsinki looks like a butter churn?
Learn these and other fascinating facts during a guided tour of the most important sites and sights of the centre of Helsinki. The tour will start at the lobby of the VtES event hotel (Sokos Hotel Tripla) at 14.00. Please note that the time is exact. Your guide will be wearing a funny hat.
For those wishing to join the tour at the centre of Helsinki, the meeting is at 14.30 at the Kansalaistori square in front of the main entrance of the Central Library Oodi. The tour will end at the Central Railway Station in time for the Welcome Party.
Welcome Party
Thursday July 28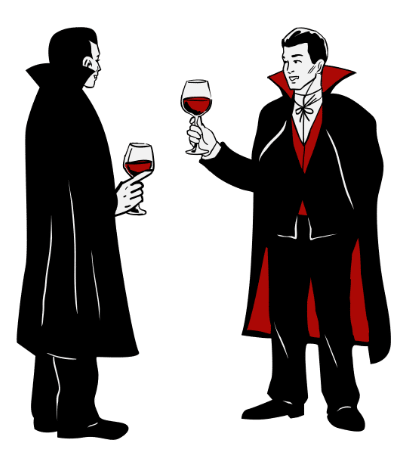 We would love to meet all of you, and get to know each other besides gaming – that's what we'll be pre-occupied with for the whole of the weekend anyway!
NOTE! We are still exploring the best possible option for the Welcome party. While the hotel cabinet (see below) is a great option for the Welcome party, we would like to map the interest of participants. Please see the following Facebook event for more details and to voice your preference! We are trying to make this event for all of you, after all!

We have a private space reserved for us. The whole evening is reserved for casual mingling and getting to know each other, and we will not bore you with more than a few official welcoming words.
However, the evening is not without a spectacle! We will be graced by a solo dance performance, inspired by vampire lore – something that is bound to get everyone's blood pumping. Do not miss this!
Burlesque. It conjures pictures of glitter, feathers and dancing. In fact it is much more: theater, role-playing, and… blood? Burlesque is art that evokes emotion – and what a form of art it is!

The performer is a grant-funded (TAIKE – The Arts Promotion Centre Finland grant 2021) burlesque-artist.

Prepare for a treat this time. But watch your neck.
Please note that we are using the hotel's cabinets, and you should not bring your own drinks.