Social activities during the event
Social activities during the event

Even though VtES can be quite social, it is good to get to know other players and relax after tense games. So that players do not need to wander about aimlessly, we will organize a venue in town for players to meet collectively – an "official" venue for after parties, if you will.
IMPORTANT!! The main events' tournament venues are STRICTLY alcohol-free, as are the tournaments. For your refreshment needs, look for bars and restaurants nearby. We'll try to gather a list for your convenience of places to be! This rule doesn't apply to the Week of Nightmares tournaments that take place elsewhere.
Noora Hirvonen, artist
Whole weekend
Noora Hirvonen, the artist of quite a few memorable VtES cards, will be present and playing in the tournaments. This is a great opportunity to meet and greet! Some prints will be available for purchase at the Welcome Party in Manala (see below). If you have any specific prints you wish to purchase, or ask for more information in general, please contact the artist in advance.
Helsinki City Tour
Thursday July 28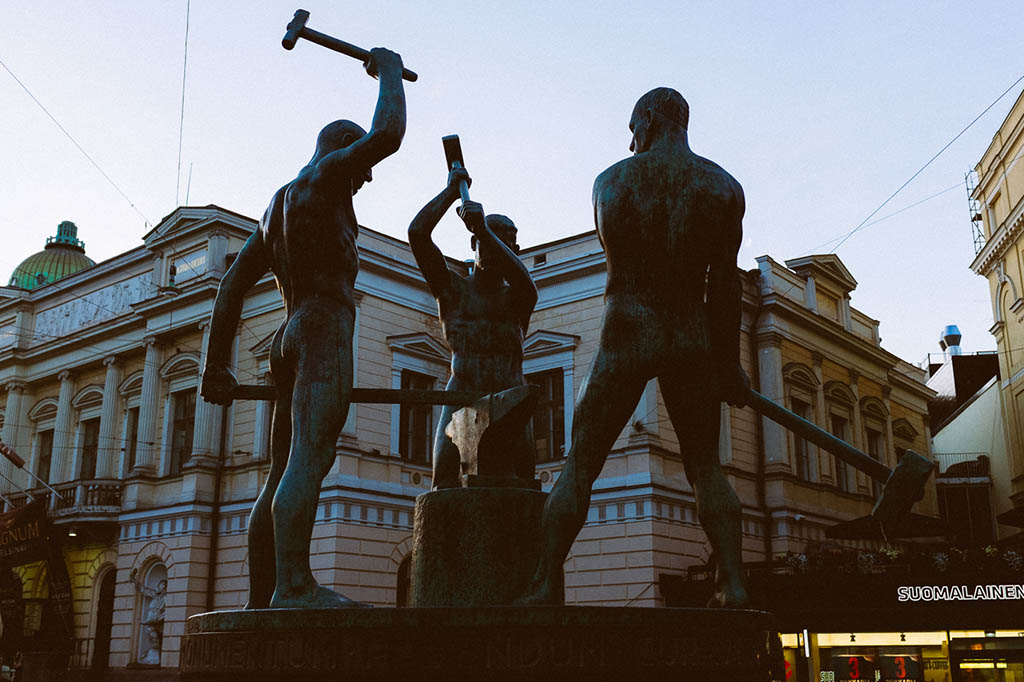 Did you know that Helsinki was saved from Russian bombers by moving all air defence out of the city? Or that the newest church in Helsinki looks like a butter churn?
Learn these and other fascinating facts during a guided tour of the most important sites and sights of the centre of Helsinki. The tour will start at the lobby of the VtES event hotel (Sokos Hotel Tripla) at 15:00. Please note that the time is exact.
Your guide will be Tino Aalto. He will be wearing a funny hat. If you wish to join the tour later in the centre of Helsinki, please send Tino a message. The tour will end at the Welcome Party, which starts at 18:00 – see below.
Welcome Party
Thursday July 28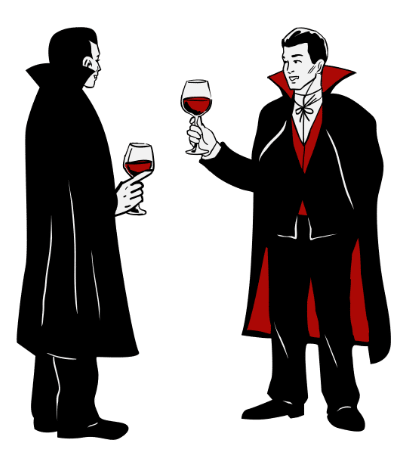 We would love to meet all of you, and get to know each other besides gaming – that's what we'll be pre-occupied with for the whole of the weekend anyway!
To that end, we would like to invite you all to our official Welcome Party on Thursday (July 28th) at Restaurant Manala (Dagmarinkatu 2, Helsinki), Club Tina, 3rd floor! If you participate in the city tour (see above), you will be guided directly to the venue. The official part of the party is from 18 to 21. For your enjoyment we have planned casual mingling and getting to know each other, and we will not bore you with more than a few official welcoming words.
https://goo.gl/maps/HHYiwcdAoHGjyRe8A
Prepare mentally for some official discussion, pints (which we hope you'll have a few of, to compensate for the use of the venue!), a chance to meet our resident VtES artist Noora Hirvonen, and a lot of casual.
However, the evening is not without a spectacle! We will be graced by a solo dance performance, inspired by vampire lore – something that is bound to get everyone's blood pumping. Do not miss this!
Burlesque. It conjures pictures of glitter, feathers and dancing. In fact it is much more: theater, role-playing, and… blood? Burlesque is art that evokes emotion – and what a form of art it is!

The performer is a grant-funded (TAIKE – The Arts Promotion Centre Finland grant 2021) burlesque-artist.

Prepare for a treat this time. But watch your neck.
| | |
| --- | --- |
| 18:00 – 18:15 | Welcoming words |
| 18:15 – 18:45 | VtES Kahoot! Quiz |
| 18:45 – 19:30 | Free mingling and meet-ups |
| 19:30 – 20:00 | Dance number |
| 20:00 – 20:30 | Last orders from the bar |
| 20:30 – 21:00 | Interview with Black Chantry Productions |
| 21:00 | Official program ends |
After parties
Friday-Sunday
The games are done for the day, you're exhausted and yearning for a pint (not the bitter kind you just had for three rounds over), and after your first toilet break since breakfast you find everyone's just vanished…
No worries! If you can't get in touch with your fellow kindred, there's a chance they headed over to our recommended after party places! There is a bar at Ropecon, but we know from experience it can get just a teeny tiny bit crowded. That is why we suggest you take a few steps outside and head for The Tower nearby for Friday and Saturday. After Day 2 finals we would like to invite you to Holiday Inn's Open Lobby.
The Tower (Friday & Saturday)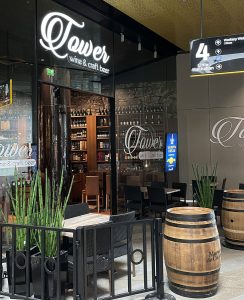 Mall of Tripla, 4th floor "Little Manhattan" area, only thrown gate distance from Sokos Hotel Tripla (EC hotel). Good selection of drinks and some tables big enough to play vtes or other board games. https://thetower.fi
Open: Friday 09-01:00, Saturday 12-23:00
Holiday Inn Open Lobby (Sunday)
Next to Ropecon/EC. Holiday Inn Open Lobby combines the hotel's public areas and Restaurant Platta into a common oasis where you can eat, drink, play, and socialize in a relaxed atmosphere.
Open: Sunday 10-22:00, kitchen 12-16:00 & 18-22:00