What is European Championship?
What is European Championship?

During the last weekend of July, Finnish player activists, in co-operation with Ropecon and the game's publisher Black Chantry Productions, will organize the European Championships of the Vampire: The Eternal Struggle (VTES) card game at the Ropecon 2022 gaming convention in Helsinki.
The European Championships is the largest annual VTES event and it has been organized since 1999, although the pandemic has twice delayed the current event. It gathers players from all around the globe.
Ropecon is the largest non-commercial, entirely volunteer-run role-playing convention in Europe with the first Ropecon being held in 1994.
Vampire: The Eternal Struggle is a multiplayer customisable card game of passion, politics and betrayal set in the World of Darkness and based on the Vampire: The Masquerade roleplaying game. One of the earliest collectible card games, it was released in 1994 and designed by Richard Garfield (Magic: The Gathering). The game is currently published by Black Chantry Productions.
https://2022.ropecon.fi/en/front/
To attend, entrance to Ropecon will be required. The Early Dragon pre-bought ticket (40 euro) will inlcude attendance to EC, and is required to be bought via Ropecon's webstore.
https://2022.ropecon.fi/en/tickets/
The EC tournaments are, essentially, like any other, and follow standard rules and guidelines. However, due to the special and more competitive nature of these tournaments, we would like to remind participants of the preparations they would need to go through: bringing the cards they wish to use, how to use card sleeves properly, providing any other required gaming materials they would need, on use of printed paper proxies, as well as code of conduct and behavior that is expected of participants.
For now we urge participants to make themselves familiar with Vampire Elder Kindred Network website, as well as Black Chantry's website for the most recent game rules.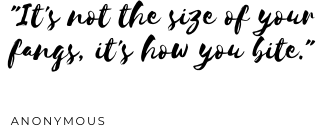 Our pages will be updated as we draw closer to the tournaments. You will be notified on updates through our social media platforms. Until further notice, keep on bleeding, and start practicing!
Familiarize yourself with our four tournament events here. In short, players will attend tournaments on Friday and Saturday to be one of the 50 players to qualify for Sunday's main event, where the overall winner – the European champion – will be decided. Any non-qualifying players are more than welcome to take part in the Best of the Rest tournament on Sunday.