European Championship
European Championship

VtES European Championship is a two-day event, where at the end one player will be nominated the European Champion. A selection of players will be qualified for Day 2 of the tournament, based on standings of the official Day 1 tournament. In 2022 the tournament is held in Helsinki, Finland, in the Ropecon gaming convention.
On these pages we will guide you through the registration, schedule and process of the tournaments. Notice that details like schedule or registration cannot be set to stone this far into the tournament, but we will update the sites as we draw closer to Ropecon.
Follow the drop-down menu for more information on what is expected of you, the player, in terms of code of conduct and materials to bring with you; more information on the tournament structure; the schedule page to manage your timing; and finally links to preregistration.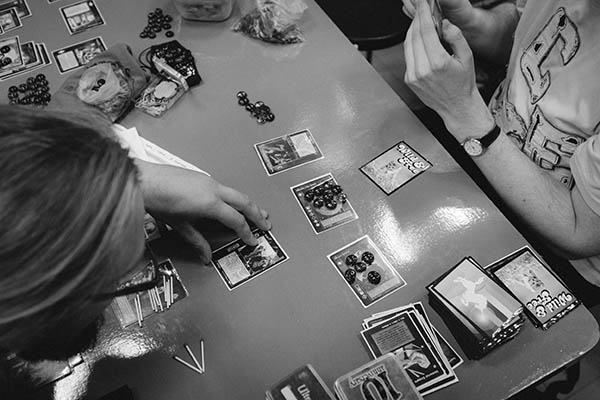 Notice that there is quite a bit more to EC than just the two tournaments! The city will often be a place you have never visited before, so reserve some time to see the sights. If you have time and an insatiable thirst for VtES, see to our Week of Nightmares tournaments leading into Ropecon. You will of course meet new people, and having a pint, discussing the games and getting to know each other will be made possible after tournaments.