Accommodation
Accommodation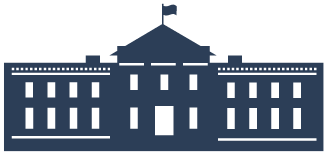 Managing your stay is probably the most important aspect of travel. To get a roof over your head, and maybe a little extra, in close vicinity of the tournament venue with as little hassle as possible is naturally in everbody's best interest.
To this end, we have negotiated a deal for you with Sokos Hotel Tripla (unless you bring your coffin with you and make use of Ropecon's floor space specified for you, included in your Ropecon ticket; see below).
You need to make the reservation yourself. The deal is valid from July 22 to August 7 with the allotment code VTES2022 when booking by email or by phone, and BVTES2022 when booking online. The EC crew can't make reservations in your stead.
All reservations are to be guaranteed by credit card upon booking. An individual booking from the allotment can be canceled by 18 o'clock local time on the day of arrival, unless otherwise agreed. We primarily recommend making a reservation by phone or online. Kindly note that due to security reasons, credit card details should not be sent via email.
Sokos hotels general reservations:
Telephone: +358 300 870 000 / individual room reservations
Fax: +358 20 1234 646
Email: sokos.hotels@sok.fi
Please quote the allotment code BVTES2022 when making a booking online.
If you have any trouble with adding special requests (such as double beds) for your reservation online, please contact the hotel directly.
Pricing
Single room
110 € per night
Double room
130 € per night
Double room with an extra bed
150 € per night
Breakfast, hotel's sauna, wifi and VAT are included in the prices.
There's another hotel in the very vicinity of Messukeskus, Holiday Inn Expo. You really can't get any closer to Ropecon if you choose Expo! Please see about their bookings and pricing on their website.
We urge players to make their reservations as soon as possible, as these hotels are understandably very popular among Ropecon visitors, and the rooms go fast. Note that the deal with Tripla is redeemable by latest June 24.
Other accommodation
There are of course many other options for you. Did you know? Ropecon has plenty of floor space (included in the Ropecon ticket) reserved for those that are willing to bring a mattress and a sleeping bag.
There are plenty of hostels and other hotels in Helsinki as well.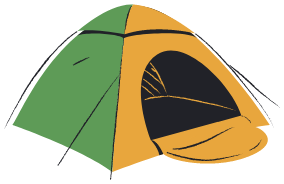 For couch surfers and those interested in Airbnb, Helsinki is an easy and safe place to explore.
The Finnish summers are warm during both day and night (we only have little snow), and camping is actually something some might want to consider. Camping is however reserved to specific areas, and a place for your tent costs a few €. Look online for options. You might want to start with Rastila.