Saturday – Grand Prix Circuit Final
Saturday – Grand Prix Circuit Final
The V:TES European Grand Prix is a series of tournaments in which participants play, get exclusive rewards and gather ranking points. The five top ranked players from the series face off in the final held the same weekend as the European Championship. Each Grand Prix winner is also automatically qualified for Day 2 at the European Championship.
Grand Prix Circuit Final
There are five players that, at the time of writing, have been invited to participate in the final event of the European Grand Prix Circuit. This final game will take place after the Day 1 final, and will be streamed (see below).
Tommi Hakomaa: 30 points
Noora Hirvonen 28 points
Sebastian Fredenberg: 25 points
Magnus Söder: 23 points
Esa-Matti Smolander: 18 points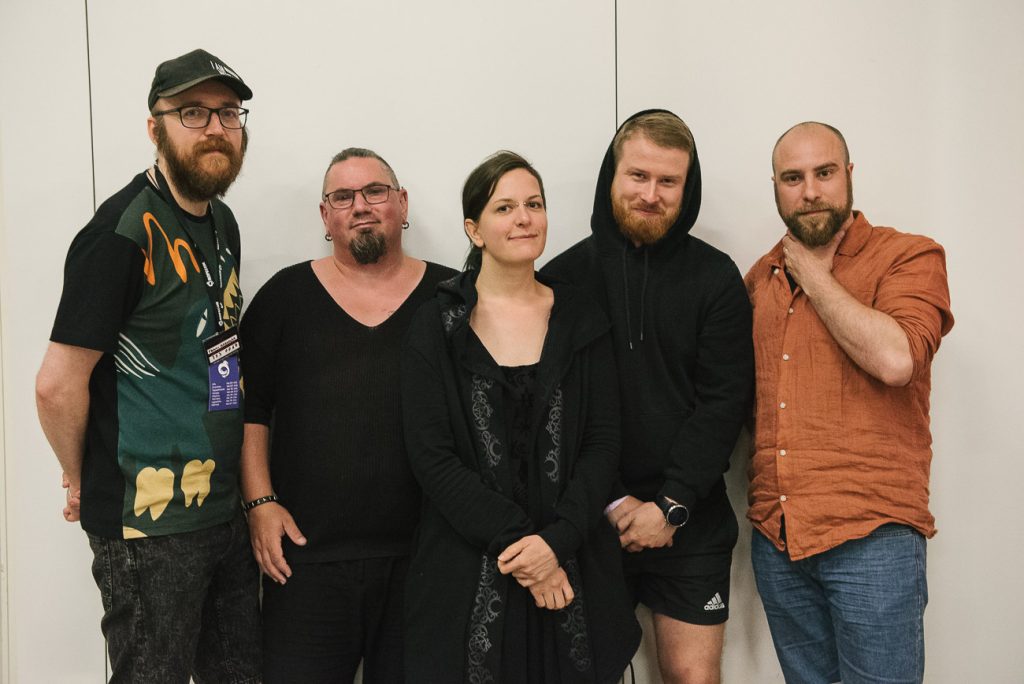 Deck Archive
See all decks for this tournament in Dropbox!
Results
Congratulations to Sebastian Fredenberg for winning the Grand Prix final with his efficient Banu Haqim deck!
Deck Name: Global GP Finals Sebastian Fredenberg
Author: sfredenberg

Crypt (12 cards, min=13 max=25 avg=4.92)
========================================
1x Farah Sarroub       7 aus obf CEL THA   prince     Banu Haqim:6
2x Kassandra Tassaki   6 obf CEL THA       prince     Banu Haqim:6
1x Kalinda             6 tha CEL OBF       primogen   Banu Haqim:6
1x Khadija Al-Kindi    6 CEL OBF THA       primogen   Banu Haqim:6
2x Warmaksan           5 cel obf THA       prince     Banu Haqim:6
1x Asmin Kobane        5 dom obf tha CEL              Banu Haqim:6
1x Greg Mazouni        4 cel obf tha                  Banu Haqim:6
1x Nayarana            4 cel THA                      Banu Haqim:6
1x Bijou               3 cel tha                      Banu Haqim:6
1x Alu                 2 obf                          Banu Haqim:5

Library (90 cards)
------------------
Master (19)
-----------
2x Alamut
4x Haqim's Law: Retribution
2x Khabar: Community, The
1x Market Square
4x Priority Contract
1x Underworld Hunting Ground
5x Villein

Action (14)
-----------
1x Aranthebes, The Immortal
7x Haqim's Law: Leadership
1x Third Tradition: Progeny
5x Web of Knives Recruit

Equipment (1)
-------------
1x Ivory Bow

Action Modifier/Combat (11)
---------------------------
3x Resist Earth's Grasp
8x Swallowed by the Night

Reaction (9)
------------
2x Delaying Tactics
7x Second Tradition: Domain

Combat (35)
-----------
3x Blur
3x Flash
6x Hunger of Marduk
4x Psyche!
4x Pursuit
3x Quickness
4x Taste of Vitae
8x Weighted Walking Stick

Event (1)
---------
1x Narrow Minds