The Ropecon 2023 VTES tournament will be held on Saturday 29th July, starting at 10:00. A valid Ropecon ticket is required, see the Ropecon site for more info. Normal VEKN constructed rules, 3 rounds + final. Proxies are not allowed.
Timetable
8:30
On-site registration opens
9:45
On-site registration closes
10:00
Round 1 start
12:00
Lunch break
13:00
Round 2 start
15:00
Round 3 start
17:30
Finals
Online registration for the tournament is now open. If you register online, it is enough to check in at the registration table on site by 9:45 (to confirm you are actually present). Please try to be on time, the tournament will start without you if you are late.
The Facebook event for the tournament can be found here.
Note about decklists: we do not require decklists, but decklists from all finalists would be appreciated (for tournament reporting). In addition, decklists from any and all players would be appreciated for the decklist archive. It is totally voluntary, but if you want to help out you can submit your decklist on paper (on site), or (preferably) via email to the organizer (orava@iki.fi), who is not playing and promises to keep all lists secret until after the tournament. VDB links or text decklist exports would be ideal. A big thank you to everyone who submits a deck list!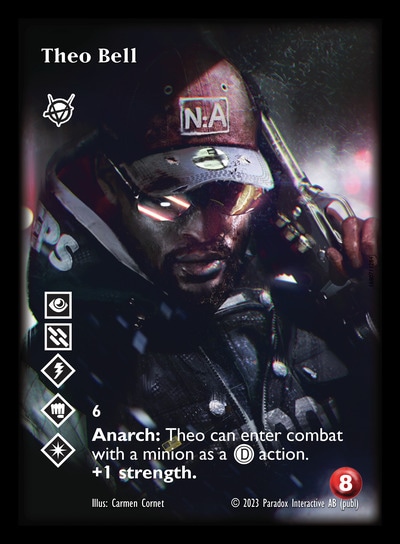 Theo says: "Remember kids, they can't bleed you if they're in torpor!"